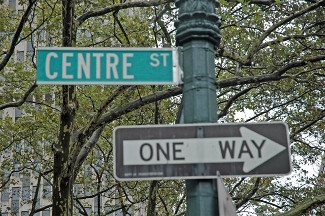 Practice Areas:

Lanlord-Tenant Litigation- Commercial & Residential

Non-Primary Residence Proceedings

Owner Occupancy Proceedings

Sublet Holdover Proceedings

Cooperative and Condominium Issues

Leasing-Commercial & Residential

Purchase, Sale and Financing-Commercial & Residential

Administrative Proceedings

We believe in working together to help our community. Here are a few clickable links to the organizations we sponsor...

"The last 15 years you and your staff represented our Real Estate interests in a very professional and ethical way. Everyone at your office is very attentive to our needs and requests. We are very pleased with your firm and we are looking forward to continuing our association with you."

- P. Bonachea 

General Partner

Mercury Holding Co.

"Tom Fleishell and his associates kept me focused throughout a very complicated tenant action in which we ultimately prevailed. They were always accessible by telephone or e-mail for consultation. I will continue to use their legal services for all L&T matters"

- L. Pfister

Landlord

"I find them to be one of the finest law firms I have ever dealt with. He and his associates handled a two year legal matter. They handled it with the utmost respect and dignity, following every detail and always providing me with daily reports.

They remain my only law firm in New York and will always take care of my legal matters.

As always, I continue to appreciate their kindness and honesty"

- A. T. Greene

Tenant

Copyright © 2011 Thomas S. Fleishell & Associates, P.C. All Rights Reserved - Website Designed by Christina L. Lopez


"I wanted to let you know I'm grateful for your guidance and help throughout this process. I respect your knowledge and experience and appreciate your willingness to share it and support my case."

- D. Katz

Tenant